From Chairman Wood :
We are delighted to announce details of the talk being given by Robert Smith at the August Jack the Ripper Conference being held in London's East end: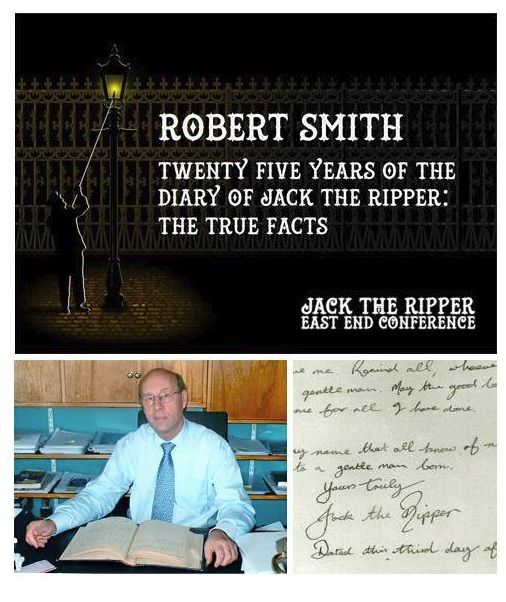 Robert Smith
:
TWENTY FIVE YEARS OF THE DIARY OF JACK THE RIPPER: THE TRUE FACTS
Robert is the original publisher of the document entitled "The Diary of Jack the Ripper", as well as being the diary's custodian and legal owner.
He will set out what has been established about the provenance and veracity of the diary since it first emerged 25 years ago. There is now considerably more information on who wrote it - and who didn't. He will seek to answer the key questions on the diary's provenance, such as when and where the diary was found, and who found it.
==========================================
We have very few spaces available for this weekend conference, Saturday 5th and Sunday 6th August 2017.
If you would like to join us, please pay a deposit of £25 on this page:
http://www.ripconference.com/payments.html
If you have already paid a deposit and need to pay the remainder of your balance, due by 5th July, please visit this page:
http://www.ripconference.com/payments2.html