I believe the program is going to veer into the letters next week.
Its now being suggested that Holmes sent the 'Philadelphia' letter in October 1888.
Remember that the letter below was in the possession of the police, not 'an acquaintance'.....and the salutation is 'Honorably Sir'.
Its pretty scary how this series is going.
****************************************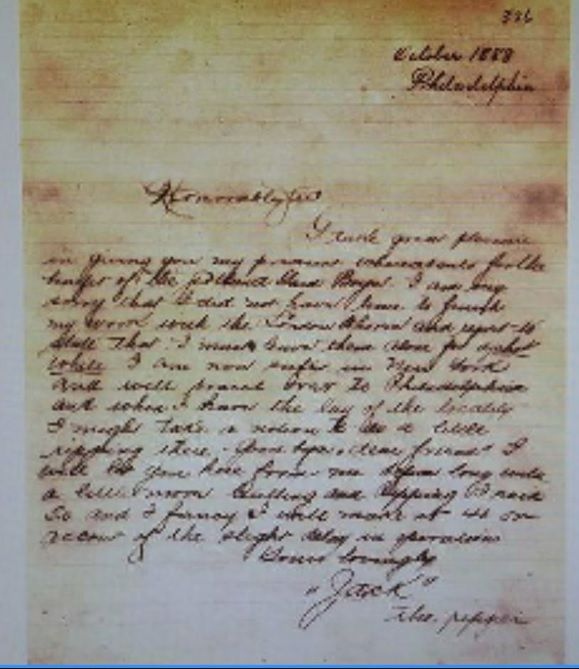 Letter from Holmes to an acquaintance, mentioning London, and JTR:
"286
October 1888
Philadelphia
(Illegible)
I take great pleasure in giving you my whereabouts for the benefit of the Scotland Yard Boys. I am very sorry that I did not have time to finish my work with the London (Whores?) and report-no- state that I must have them alone for a short while. I am now safe in New York and will travel now to Philadelphia and when I have the lay of the locality I might take a notion to do a little ripping there. Good bye dear friend. I will let you hear from me before long walk a little more Cutting & Ripping I said #0 and I fancy I will make it 40(?) on account of the slight delay in operations.
Yours Lovingly
"JACK"
the ripper"