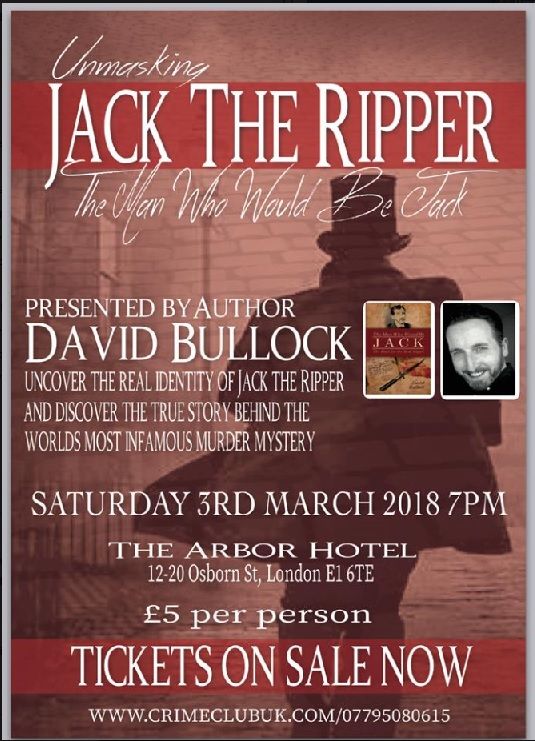 H DIVISION CRIME CLUB
is proud to present for our first meeting of 2018:
Unmasking Jack The Ripper: The Man who would be Jack
Guest Speaker and Author David Bullock.
VENUE: Arbor Hotel, 12-20 Osborn Street London, E1 6TE
TIME: 7pm
PRICE: £5
DETAILS:
Join Author David Bullock as he attempts to uncover the real identity of Jack the Ripper and shine new light on the worlds most infamous murder mystery.
Aswell as presenting the known facts of the Ripper story, Bullock discusses the ground breaking research that went into his book , The Man Who Would Be Jack, which makes for a fresh and exciting real life detective whodunnit and eventually concludes with special access to a top suspectís hidden files from Broadmoors prison for the criminally insane.
Is the Real Jack the Ripper about to be revealed?
- LIMITED SPACE - BOOK NOW!
https://www.eventbrite.co.uk/e/unmas...the-ripper-tiÖ